HELP OTHERS! PLEASE READ!
July 24, 2010
Ever since my friend Kali passed away from cancer I have felt horrible, never-ending pain and sadness. I've wanted to make a difference, to help others, but I didn't know how. That was, until recently…
On July 13, 2010, just days before the anniversary of Kali's death, my hair dresser shaved off ALL of my hair and helped me donate it to
Pantene Beautiful Lengths
. (DON'T USE LOCKS OF LOVE! Pantene is far more reliable and trustworthy organization than Locks of Love. [
source
])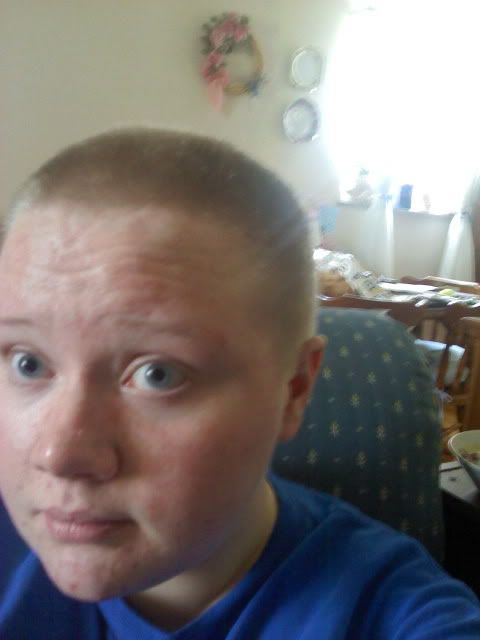 With sending my hair to Pantene they will take make a wig for a child suffering hair loss from chemotherapy. Chemotherapy is a form of treatment for various cancers that involves using powerful radiation chemicals to destroy the cancer cells. In many cases it makes the patient's hair (and not just on the top of their head - ALL OVER) fall out. It's an embarrassing and humiliating process; imagine going from disease-free with full head of beautiful hair to being sick and hairless. And imagine the stares patients get from heartless ignorant people. By donating my hair, some little boy or girl will be able to walk around with their head held high, unafraid and confident.
!!
Read more about my story here
!!
Please consider donating your hair! It will help more than you realize. And don't be afraid; your hair will grow back with time; trust me. Even if you don't donate, spread the word to others. You never know who you might inspire!
Spread the word by rebloging this entry and/or pasting the code below on your favorite sites:
<a href="http://kiiimiko.tumblr.com/post/854131973/hair">HELP OTHERS! PLEASE READ!</a>